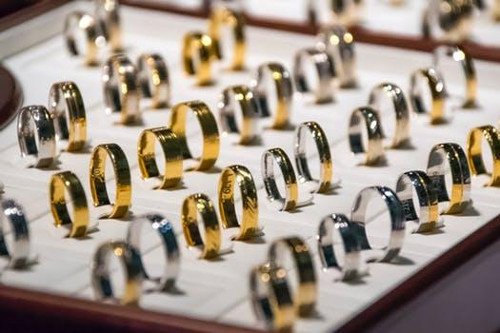 If you are a jewelry designer looking to take the next step in your business, you might want to consider collaborating with a local manufacturer, looking into how to mass produce your jewelry. Working with a professional manufacturer ensures you have access to the design tools and materials you need for quick turnaround time and great looking products.
MKM Jewelry is an expert in the Los Angeles manufacturing industry, and we can help you explore mass production. Read on to learn more about the local jewelry manufacturing industry and how to get your jewelry manufactured.
When Should You Consider Mass Production?
There are many reasons it may be time to consider learning how to mass produce your jewelry. If you're spending all day hunched over your jewelers bench frantically trying to produce inventory or you have to turn down wholesale orders because you can't keep up with demand, it might be time to start outsourcing production to a Los Angeles jewelry manufacturing expert.
Benefits of Mass Production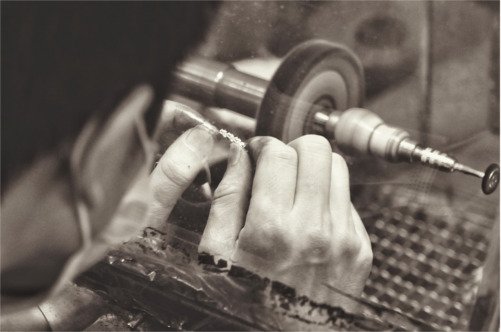 Outsourcing fabrication to skilled professionals in the jewelry manufacturing industry frees up your time to plan marketing campaigns, design your next line, and take care of your bookkeeping. By mass-producing your designs, you can fill larger wholesale orders and take on more clients, ensuring your jewelry has greater reach and making your business more profitable.
Taking the step to mass-produce your jewelry can be scary, but remember, you are an entrepreneur and designer, not a one person factory operation. Your time is better spent making creative decisions and planning business strategy — not spending hours filing pendants.
How To Find a Local Manufacturer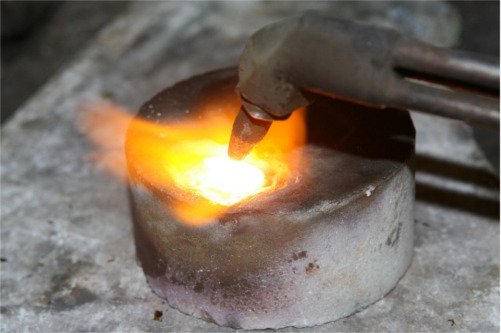 When you turn over production to a fabricator, finding a knowledgeable manufacturer that you trust is paramount. Often a local manufacturer is the best option — especially in the beginning — as you refine the production process and fine tune your products.
When looking at manufacturers in your area, you'll want to look for ones that either have incredibly versatile portfolios or work in a style that's already similar to yours. Sometimes manufacturers have specialties, so asking what materials they work with or what casting methods they use will help determine if a Los Angeles manufacturing company is for you.
While some manufacturers offer comprehensive services that take you from start to finish, others may only offer production. As a leading jewelry fabricator in Los Angeles manufacturing, MKM Jewelry is one of those that provides full service assistance — from designing in CAD to finishing and gem setting.
Benefits of a Local Manufacturer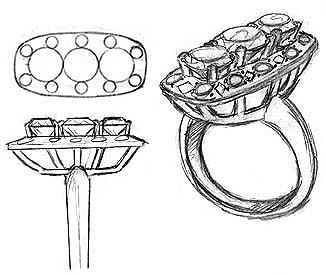 Going local for your fabrication eases many of the headaches that come with outsourcing. You can pick up and drop off your jewelry in person, so sending a batch of jewelry back to be fine tuned is much faster and cheaper than if you had to ship it back overseas. Building a relationship is also much easier with a local company. You can visit the fabrication studio and talk through any problems or concerns you may have, and make sure the production techniques are up to your standards.
Logistically, having a local relationship with your jewelry fabricator is simply much easier. No need to worry about time zones when you call about your order, and no fights with customs when your pieces are ready for shipment. While many overseas factories can give you a seemingly low quote when you are first looking into how to mass produce jewelry, there are many hidden costs, such as international shipping, tariffs, and fees. Working with local contacts in the jewelry manufacturing industry allows you to circumvent all of those challenges.
Working with a local fabricator grants you maximum control in the production process, allowing you to customize and tweak designs, conduct your own quality control, and increase your order quantity last minute without incurring expensive rush shipping costs.
Once You've Found a Manufacturer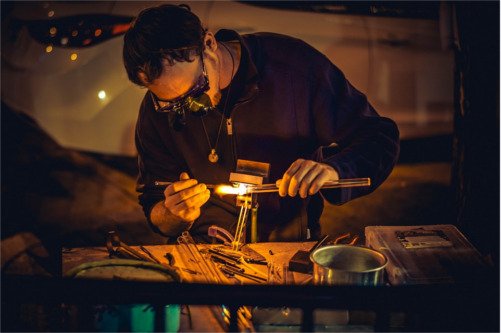 Organized and Clean
Once you've researched several local manufacturers and found a few you like, call them up and ask to conduct a site visit. When you are deciding how to get jewelry manufactured, look for an operation that is clean, calm and organized; you don't want your inventory of rings to get lost in the chaos. Ask the manufacturer what other jewelers they work for and look at samples of their work to gauge their skill and attention to detail.
Safety and Staff
Happy employees mean less turnover and more skilled workers, so scope out the staff. Be sure to look at the safety precautions the company has taken, as you want to work with a business that values and protects its work and its workers.
Reliable Partners
Most important when choosing a manufacturer is finding a company with excellent communication. Having a manufacturer that is reliable and can work within a set deadline is crucial in getting your orders on time and delivering product to your clients.
Key Services to Look For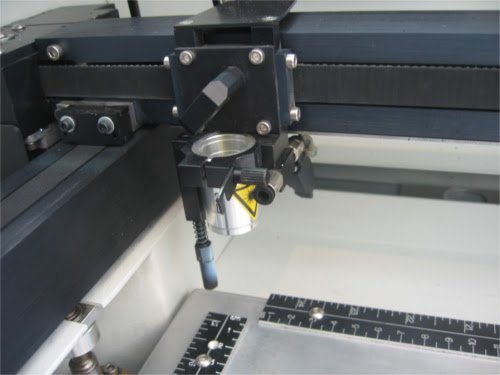 Depending on your jewelry design, you may require a wide variety of fabrication services. Some key services you might want your fabricator to offer include lost wax casting, mold making, stone setting, engraving, and finishing. MKM Jewelry offers Los Angeles manufacturing in all of these services, and can create pieces in a wide array of materials, including gold, platinum, bronze, rhodium and more.
Besides these more traditional fabrication processes, MKM Jewelry also offers a variety of high tech manufacturing services, including CAM (computer-aided manufacturing), CAD (computer-aided-design), and laser welding. These computerized fabrication processes allow for high levels of precision and detail from a premier Los Angeles manufacturing experts.
Large vs. Small Batch
The scale at which you need jewelry produced is largely dependent on the scale of your business. MKM jewelry is proud to offer Los Angeles manufacturing for jewelry businesses of all sizes. From one of-a-kind custom pieces to runs of hundreds of identical earrings, we are happy to produce batches of all sizes. This flexibility allows clients to order inventory at a scale that makes sense for their business, and even workshop pieces in small batches before settling on a final design.
Work with the Best
It's time to take your business to the next level. Leave your production needs in the hands professionals in the jewelry manufacturing industry, and focus your time and energy on growing your business. Choose MKM Jewelry and work with the best Los Angeles jewelry manufacturing team available.